---
---
Have you ever considered a Bible journaling kit but froze in your tracks because you were afraid to make the wrong choice? To answer your need, I am going to give you an honest in-depth review of the Momentum Bible Journaling Kit Subscription Program.
Momentum Bible Journaling is a monthly digital subscription by Tracie of Bible Journaling Ministries. When you join the program, you pay a monthly subscription fee. Currently, in 2019 it is $25 a month, or you may pay annually and save which comes to $17 a month.
Although I have been Bible journaling for about three years, I have yet to experience the possibilities in creativity available through Momentum. I just recently joined and thought I would give you a peek into what I will be learning through this program.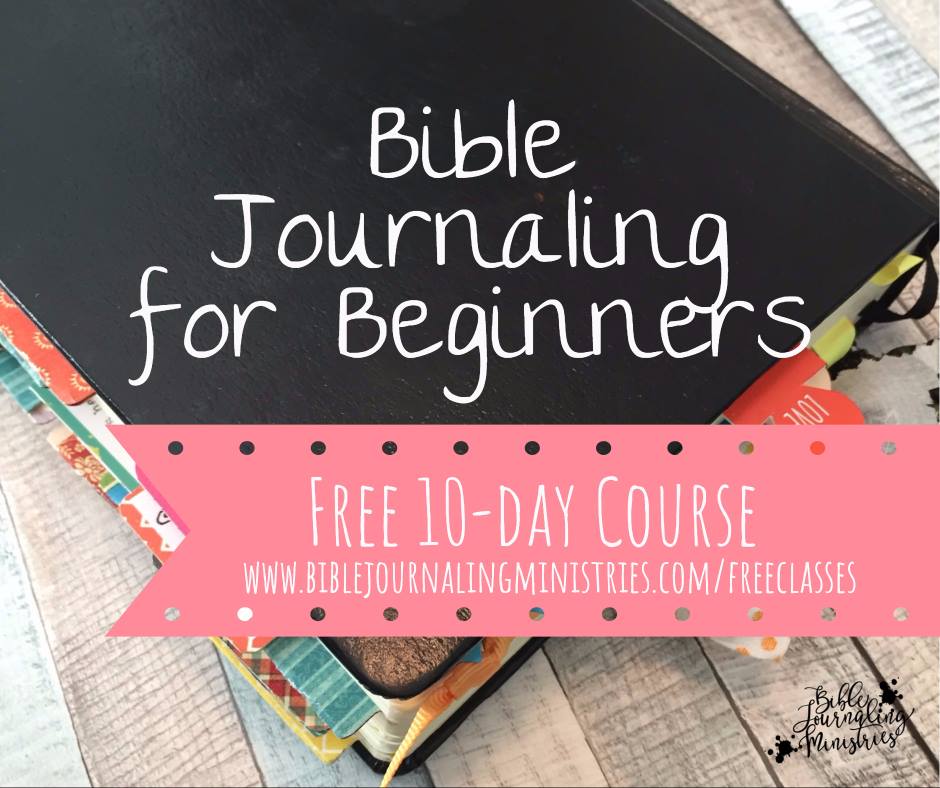 Note – I was not paid for this review and all opinions are mine alone. I am affiliate for Momentum.
Why I Love Bible Journaling
Several years ago I couldn't believe the beautiful drawings inside a friend's Bible! Right IN her Bible! I literally had NOT drawn or sketched since grade school but I was totally drawn to the concept.
It wasn't long before I had my own journaling Bible and with fear and trepidation drew my first illustration.
I was hooked!
The rest is history!
Now I write about Bible journaling and share about the various Bibles and notebooks that make it a wonderful kinesthetic experience of worship.
You might want to read a little of what I wrote:
Bible Journaling Art for Anyone
Why Adult Coloring is Good for You
Why Join Momentum Bible Journaling?
This, the first of his signs, Jesus did at Cana in Galilee, and manifested his glory. And his disciples believed in him. John 2-11
I have been teaching women how to Bible journal for several years here on His Unmeasured Grace and there is one issue most women have in common.
They are overwhelmed because they don't know how to draw!
And they don't know how to fit it into an already busy schedule!
If you are just getting started, you don't have to worry about becoming overwhelmed because Momentum Bible Journaling has created a program that makes it easy.
I'd encourage you to see if this amazing FREE course would be a good fit for you.  I recommend that you join the Bible Journaling Ministries FREE 10 day course.
Momentum Makes Bible Journaling Easy!
What if I told you that searching for ideas on Pinterest is over?!
Tracie has done an amazing job gathering all the things you will need in one place. All the thinking has been done for you and all you have to do is sit down with your Bible and journaling supplies.
If You are New at Bible journaling
There is no reason for overwhelm because there is a section for beginners!
For each month, you are supplied with:
5- part devotionals
5 Bible journaling kits
Calendar with additional verses
Coordinating traveler's notebook
How to study the Bible topis's guide
Bible Topic Worksheets
and tips for applying the topic
There are 200+ tutorial and devotional videos, stickers to go with each Bible study and so much more!
The thing to remember is that these are available as digital downloads and you are not purchasing a product that comes by snail-mail.
Although I have been Bible journaling for around three years, I am limited and stuck in a rut. Momentum Bible Journaling opens up other areas to experiment with as you grow in your ability.
Frequently Asked Questions about Momentum
Here are answers to frequently asked questions about Momentum's monthly subscription.
Is Momentum good for beginners?
Yes, Momentum is excellent for beginners. In addition to a specific section of the program just for beginners, Momentum also provides clear step-by-step video instruction for all their teaching.
Is Momentum good if you've been Bible journaling for awhile?
Momentum is great if you want to delve into more advanced techniques. There are videos about gelatos, gesso, stamping in your Bible, which pens don't bleed through, watercolors, acrylics, and much more.
Does Momentum about spiritual growth or is it just techniques?
Momentum is designed to help you grow spiritually. Each month Tracie releases a devotion that includes a packet of printable goodies, video teaching, and a journal-along-with-me video. The program also includes monthly Bible reading plans.
Is Momentum worth the money?
Here I say a resounding YES. There's really no question Momentum is worth the cost. In addition to new monthly offerings, when you join you get access to all the previous lessons, hundreds of videos, and a huge selection of digital downloads. You get every single one of the 150+ items in the Bible Journaling Ministries store.
Will I get a kit in the mail?

No, you will get nothing in the mail. Momentum is all digital.
I'm ready! How do I sign up?
Click here to join Momentum and get started today.
---
What's included in the Momentum Bible Journaling Subscription?
Here is just some of what's included with your Momentum membership:
15+ devotionals with corresponding Bible journaling kits and more added all the time
Lessons for advanced techniques like using napkins in your Bible, stamping, gelatos, and more.
Access to 150+ items in the Bible Journaling Ministries store.
Are there Disadvantages in Momentum Bible Journaling Kit?
If you have a laser printer that saves money by using black and white ink, you might find the Momentum Bible Journaling Kit is not a good fit for you.
Some women have their digital items printed off at an office store or at a relative's house. If you are like me, that is not a possibility because of the distance.
If these stores are within a reasonable distance, you might want to consider printing at Office Max, Staples, or your local library if they are in your area.
I noticed that Momentum now has an opt-in for the kit to be mailed to your house with all the items printed and ready to use. The problem is the extra cost that you may or may not chose to want to include.
You might want to figure in the cost of printing the items from the kit. You will need Avery full sheet sticker paper for printing the stickers.
These are all things to include while considering this program. I am not here to persuade or talk you into purchasing the program. That would be up to you. I am simply giving you all the details to consider.
All in all, I love the program and know I will be learning so much about Bible journaling. I am also confident in the amazing value of this program.
You can easily purchase the items you need for Bible journaling on Amazon separately, or download one of my Journaling Workbooks. Regardless, we highly recommend Momentum as it is a great resource for beginners to advanced Bible journalers.
You will find your time in God's Word as enjoyable as you draw closer to Jesus!
Click here to join the Bible Journaling Ministries' FREE 10 Day teaching series.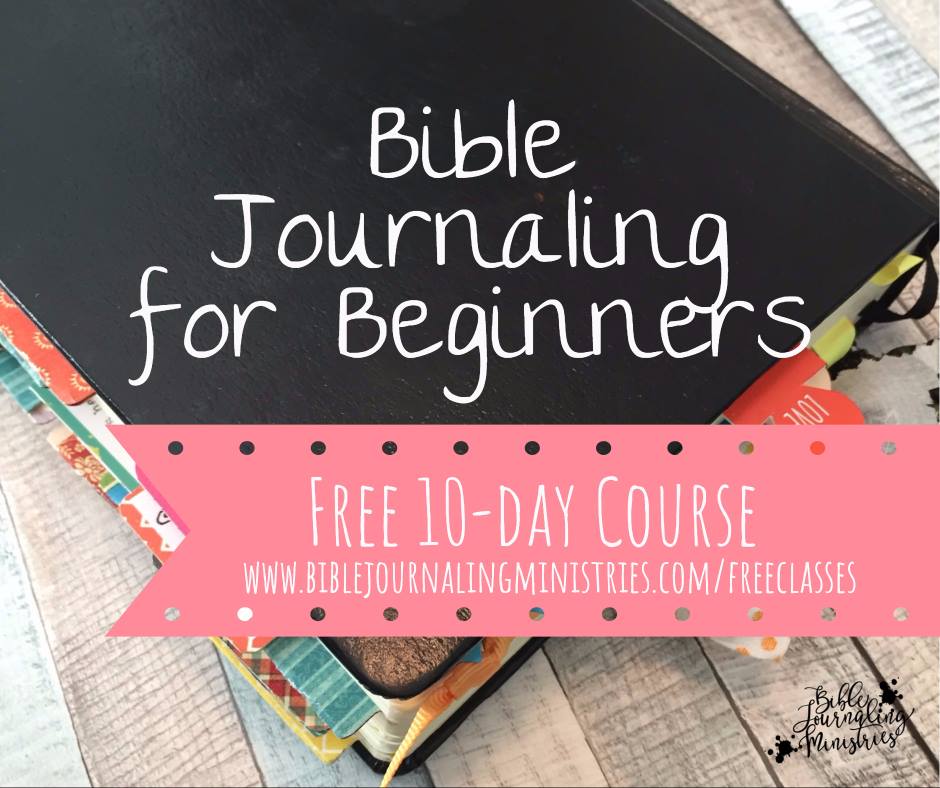 Note – I was not paid for this review and all opinions are mine alone. I am affiliate for Momentum.